25 Quai de la Tournelle, 75005 Paris - Tél. 01 46 34 50 99
Restaurant le Vent d'Armor
Discover our fish restaurant, where freshness, creativity and culinary expertise come together.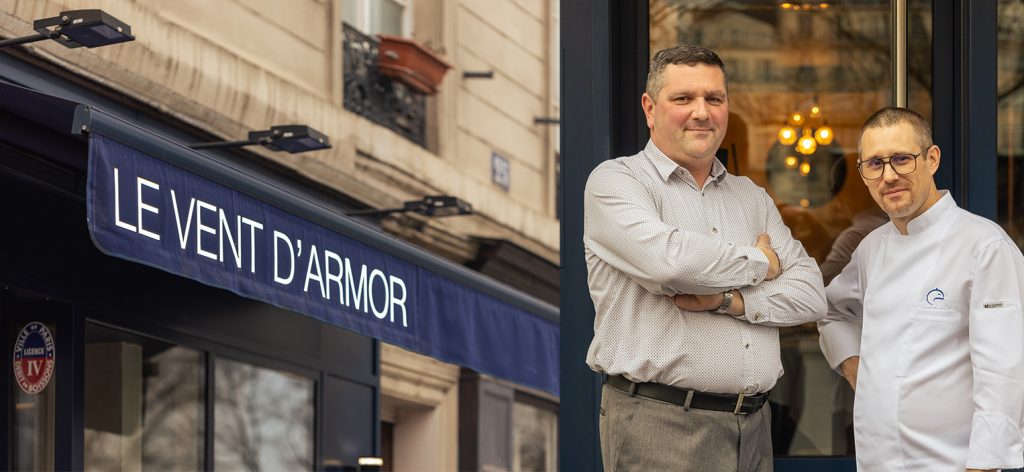 Check out an intimate interview with our two artists, Chef Nicolas Tribet and Sommelier Olivier Friant, conducted by Maison Abelé 1757 on their website. Discover their portraits, their careers, their passions in all humility and simplicity, the DNA of the LVDA. Happy reading!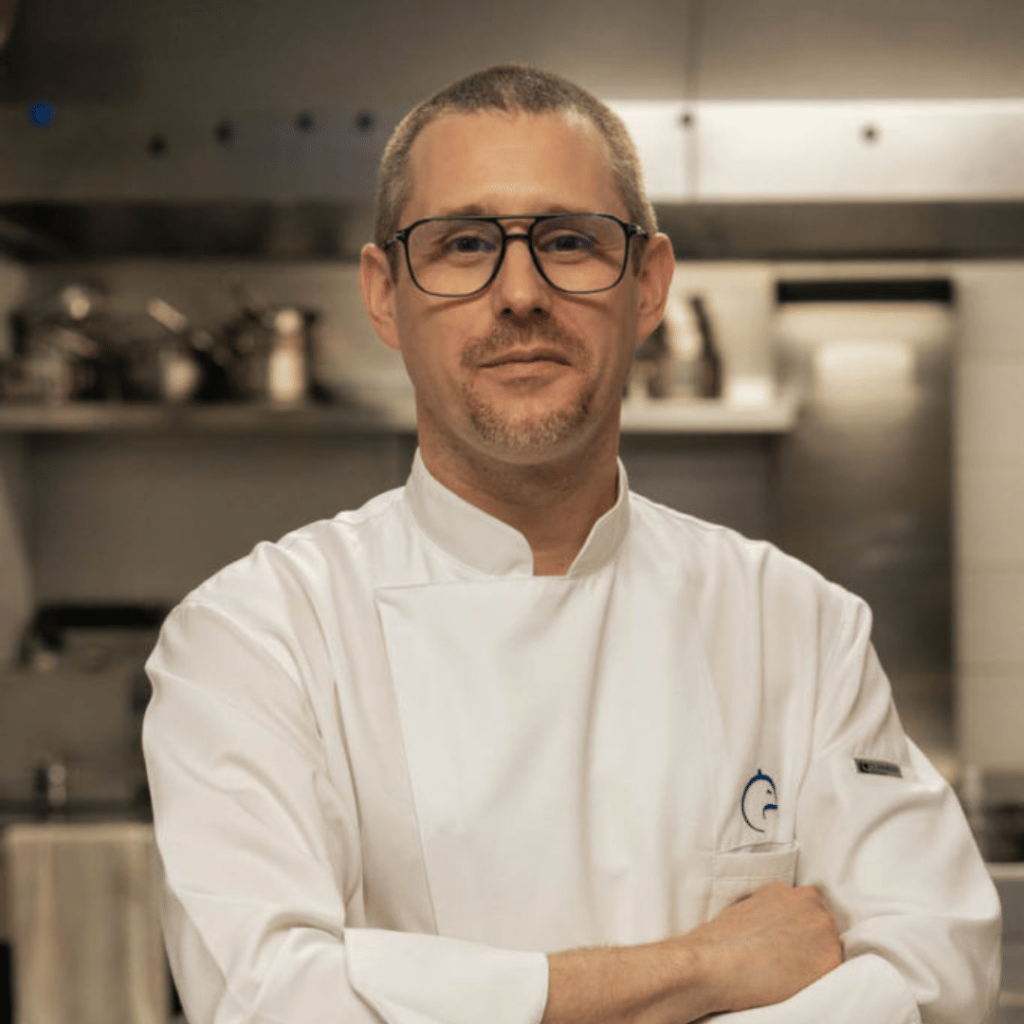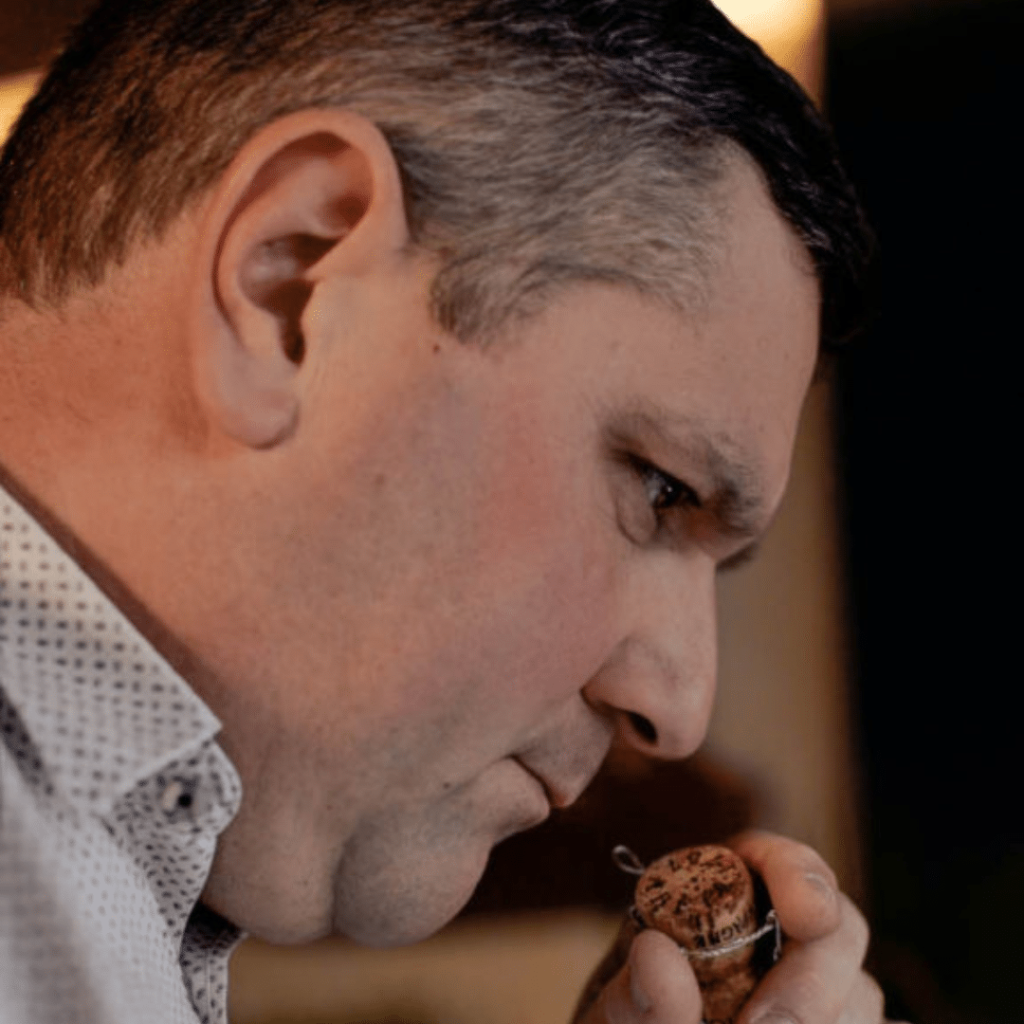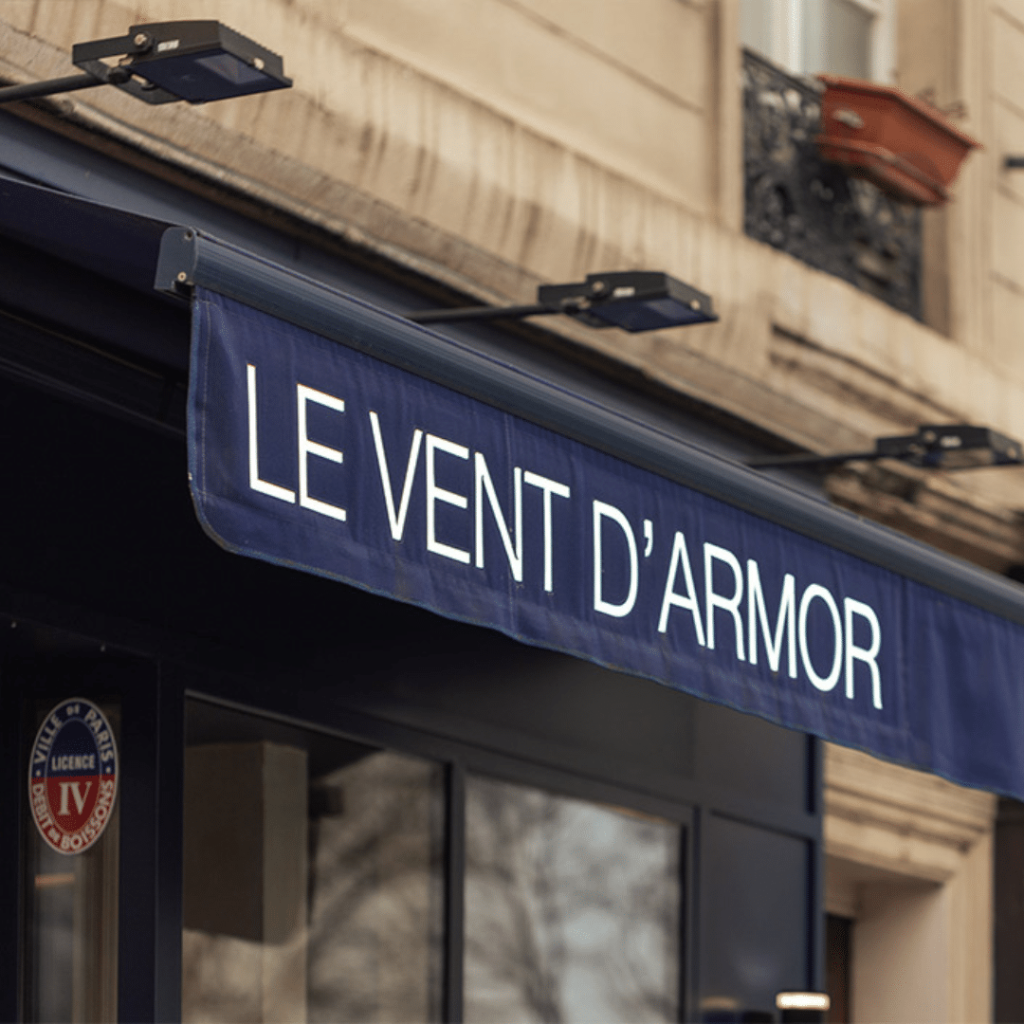 Come and meet the friendly Vent d'Armor team.
Nicolas Tribet is passionate about seafood, and after 14 years with Restaurant Le Divellec, he and his team are embarking on a new adventure to bring you delicious dishes based on a theme that is close to his heart: seafood.
This experience has taught him to master the secrets and subtleties of refined fish and seafood cuisine…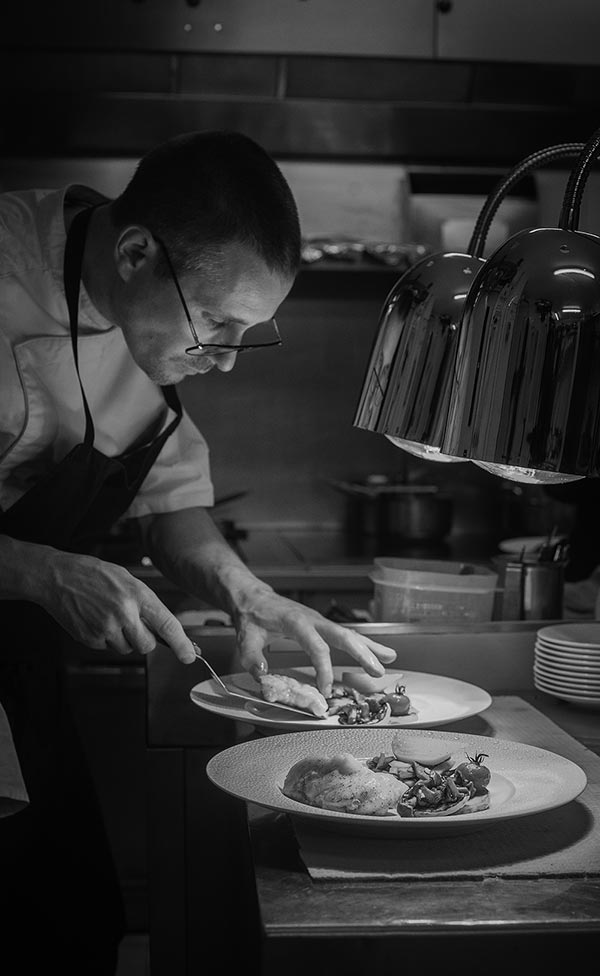 In 1998, he moved to the capital and joined the French gastronomy school FERRANDI to prepare his Bac Pro in cookery under a sandwich course at the Méridien Etoile hotel in the 17th arrondissement.

Freshly graduated, Nicolas joined the brigade at the Elysée Palace under the President of the French Republic, Mr Jacques CHIRAC, under the direction of Mr Joël Normand (Meilleur Ouvrier de France 1982) and in collaboration with Mr Guillaume GOMEZ (Meilleur Ouvrier de France 2015).

In 1999, the wind changed and he began his maritime adventure as a member of the brigade at Le Divellec restaurant, working with Jean-Pierre Foing, Executive Chef, and Olivier Friant, his right-hand man and friend of 24 years. This experience taught him to master the secrets and subtleties of refined fish and seafood cuisine… and now his aim is to share his love of French gastronomy in all its traditions with you!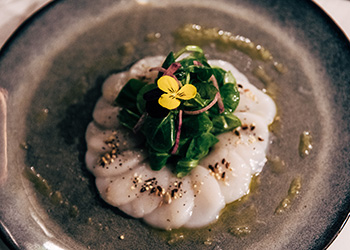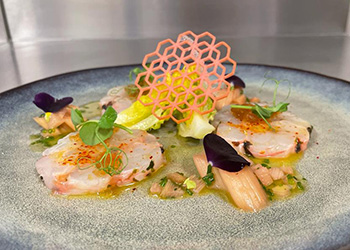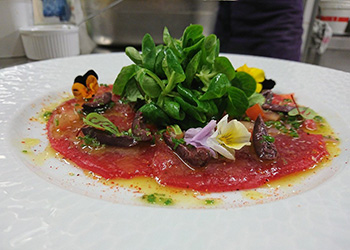 Olivier Friant, Le Vent d'Armor's Head Sommelier since the adventure began in 2016, is a wine enthusiast and epicurean to the core!

It all began in 1990, when Olivier joined the Institut de Formation par alternance Adolphe Chauvin to study for a Catering CAP at the Cazaudehore La Forestière restaurant, relais Châteaux in Saint Germain en Laye (78).

In 1992, the desire to know wine inside out prompted him to start an additional Sommellerie qualification at the legendary La Tour d'Argent cellar (75005).

From there, things accelerated and in 1996, he set down his suitcase at the Restaurant Le Divellec (75007) for 18 years, Olivier gradually climbing the steps that would lead him to the position of Head Sommelier.

Now he's come full circle, Olivier returns to the Quai de la Tournelle to join Nicolas on board the LVDA, where he will serve you with his unconditional smile and laughter!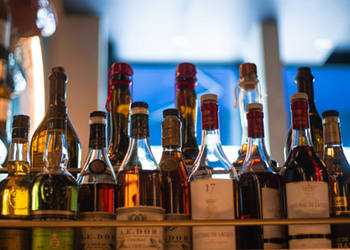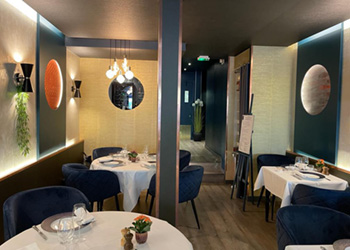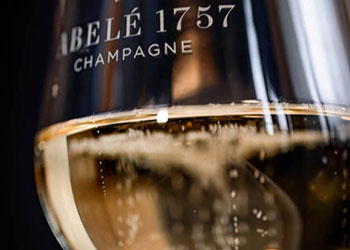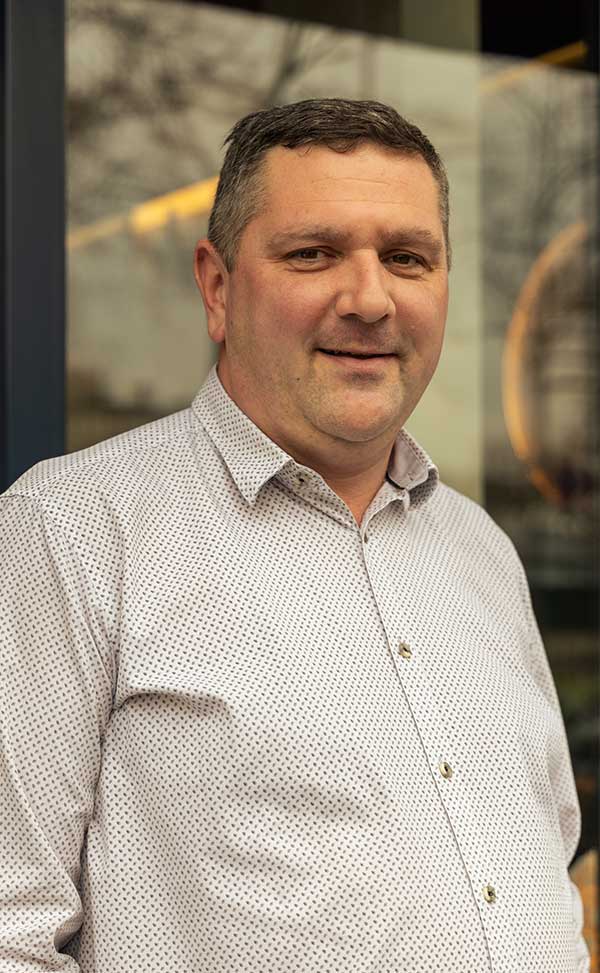 Restaurant le Vent d'Armor
25 Quai de la Tournelle, 75005 Paris
Tél. 01 46 34 50 99
Monday: 7.30pm to 10pm
Tuesday to Saturday: 12.00 to 13.30 & 19.30 to 22.00
Sunday: Closed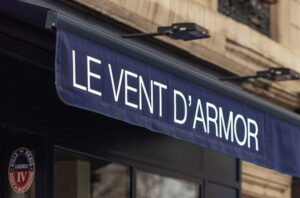 Discover Le Vent d'Armor, a gastronomic gem in Paris, offering marine delights with a touch of...